We create & design remotely.
Websites
Using WordPress as a platform to build, design and maintain websites and landing pages.
Social Media Graphics
Optimizing design materials for business pages on Facebook, Instagram, YouTube and LinkedIn. We also do management and planning of social media campaigns.
Video Editing
Application of motion graphics and transitions to enhance videos using Adobe After Effects. Editing video materials for social media ads, digital billboards and TV.
Logo & Print Graphics
Creating all design requirements from business cards, brochures, magazine ads, catalogues, posters, signage, t-shirt and other print related graphics.
Web Banner Ads
Producing multiple web banner ads in different sizes and formats that follow ad placement requirements from Google, Bing and social media platforms.
Web Domain & Hosting
We provide technical assistance in building websites. This includes domain registration and setting up web hosting for your website.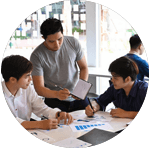 Producing quality design work since 2004. We are an experienced web & graphic design team with a demonstrated history of working remotely with various industries. A broad range of general design skills for websites, video motion graphics, banner ads, social media materials, and print catalogs.

Let's chat on Facebook Messenger (Click the icon on right bottom corner of your screen) or send as an inquiry at lbdesigngraphic@gmail.com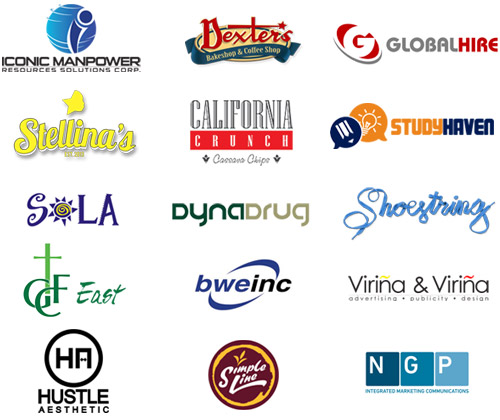 "Our new website is up and running! Thanks to LBdesign Graphic Services for putting it together and everyone else for their feedback in making this a site to be proud of!"
~ Project Partners International, Brisbane City, Queensland (Australia) July 2011
"Has that rare combination of broad vision and tactical expertise, especially when it comes to careful listening. Able to complete the concept from the beginning to the end without any hiccups. Follows through with outstanding execution, never leaving me hanging. They are an astute service provider."
~ Deon Zonte (i4 Design), Redondo Beach, California (United States) May 2007
"We here at Arizona Benefit Consultants have called upon LBdesign Graphic Services for direction with several projects now, including web design/maintenance as well as logo design for some of our partner agencies. We find their work both focused and creative. Everything completed in a professional and timely manner. We would not hesitate to recommend LBdesign Graphic Services for any of your web and graphic design needs."
~ Arizona Benefit Consultants, LLC, Phoenix, Arizona (United States) March 2011
"Designed our website in conjunction with our special desires and requests. They were an inspiration and was able to take our companies vision and create a website design that went above and beyond our expectations. They conducted in a professional manner, and was prompt in making any changes we requested. I would recommend him without hesitation to any company looking to promote their company."
~ Donnalynn Benoit (Global Hire Placement Services), Edmonton, Alberta (Canada) July 2008
"They are skilled, accurate and highly productive web design team. I am very pleased with both the quality and the speed of their work, and communication skills are also very strong. In short, they are a talented and dedicated professionals. I highly recommend them."
~ Alexander Lawrence (XY Social Club), San Francisco, California (United States) March 2007
"Initially I was uncomfortable with outsourcing our design work given the distance between the Philippines and Texas. I was worried the time zones would make coordinating projects unmanageable. Not only did they make the process seamless, design skills are top notch. Thanks to LBdesign, our largest client, a Fortune 500 company, is pleased with their payroll card designs."
~ Randy San Nicolas (Major Payment Systems, LLC), Addison, Texas (United States), September 2004
"We asked LBdesign to prepare art needed to revamp an existing site for very fussy clients. Their first draft was delivered in 48 hours and very close. Final changes were speedy and professional – we will be doing a lot more work with them."
~ Steve Wroblewski (Business Listings Ltd.), Wanchai, Hong Kong (China) March 2007
"I have never seen such quality created so fast, their talent is remarkable. From just a few words they able to envision and design a logo beyond my expectations. After many years of overpriced, inadequate, unfriendly designers our group has finally found someone who knows how to perform."
~ Adam Amani (Hercules Management Goup), New York City, New York (United States) June 2008
"LBdesign created several sites for both myself and a partner of mine. Has been very easy to work with! Very talented team, very responsive to emails, very timely and always on top of their work. If you need something expedited they are on top of it! I consider them one of my most valuable resources for web design and graphic work. I would recommend them to all associates for web & graphic design work!"
~ Gabriel Ostrovsky (Arizona Realtor), Arizona (United States) October 2011
"I have received my brochures in record time. Our sales people and customers loved it. I made countless revisions and LBdesign was on top of it everytime. Til' the next project guys."
~ Martal Exterminators, Inc., Carson, California (United States) January 2006
"Thanks for the prompt turnaround. You are an important part of helping us provide several different layout options for consideration when building a site for our clients."
~ BWE, Inc., Orange County, California (United States) April 2005
"Not only to your prompt efficient business ethic, we at Goldenhawk Entertainment thank you for your creative vision and talent in designing our company logo. We will definitely require your vision for future projects."
~ Sarah Rundell (Golden Hawk Entertainment), Los Angeles, California (United States)
"I just received the logo for my new venture, created by LBdesign…. it looks great, conveys the right look for my shop and will be easy to print. They were responsive, creative, and easy to work with."
~ George Gerpheide (C2MW4, LLC), Salt Lake City, Utah (United States) November 2005
"LBdesign is a find! A cool team who are very easy to work with – and fast! Unlike other tech savvy web design teams, who can be an earful sometimes, they translates and succeeds what our limited technolese was aiming for without being condescending. It would be a welcome treat to work with them again for our other client's web designing needs."
~ Carlito Virina (Virina & Virina Advertising), Makati City, Metro Manila (Philippines) March 2007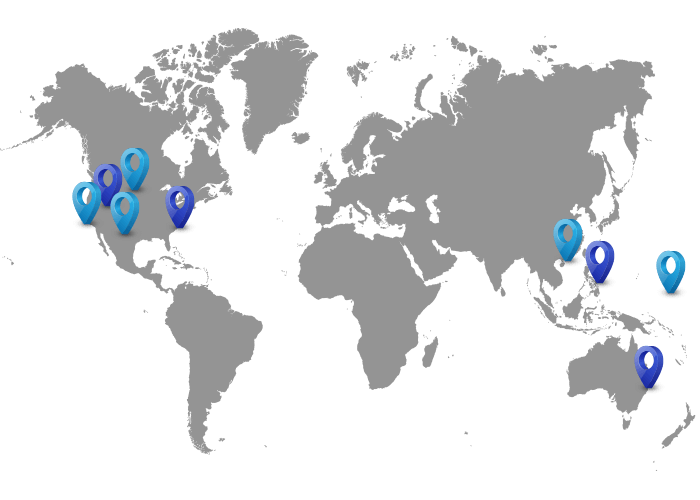 Since March 2004. All rights reserved.